---
Outdoor Kitchens in Dallas, Plano, Frisco, and McKinney
Outdoors Improved builds custom outdoor kitchens in the greater Dallas area. We specialize in unique and modern designs to create your dream backyard. We provide full service, including 3D renderings. This allows you to preview the design beforehand, allowing you to make any desired alterations before the building process even begins. We can create stacked stone outdoor kitchens, flagstone outdoor kitchens, limestone outdoor kitchens, amongst other designs. We use the best materials on the market, from tile to granite. We even offer custom staining and marbling of concrete tops.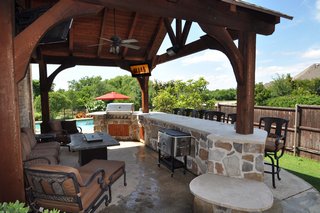 ---
Home Splash Pads in Dallas, Plano, Frisco, and McKinney
Outdoors Improved is the only company in Dallas that designs and installs residential splash pads in McKinney, Frisco, Plano, and McKinney. Typically only found in recreational spots, we specialize in installing these small, intimate spaces for your family to help you create big memories. Now you can bring the park right to you! Children of any age can go play with little to no supervision, as rubber flooring and no standing water prevent drowning and injuries. Call us for a consultation today and make your backyard the talk of the neighborhood.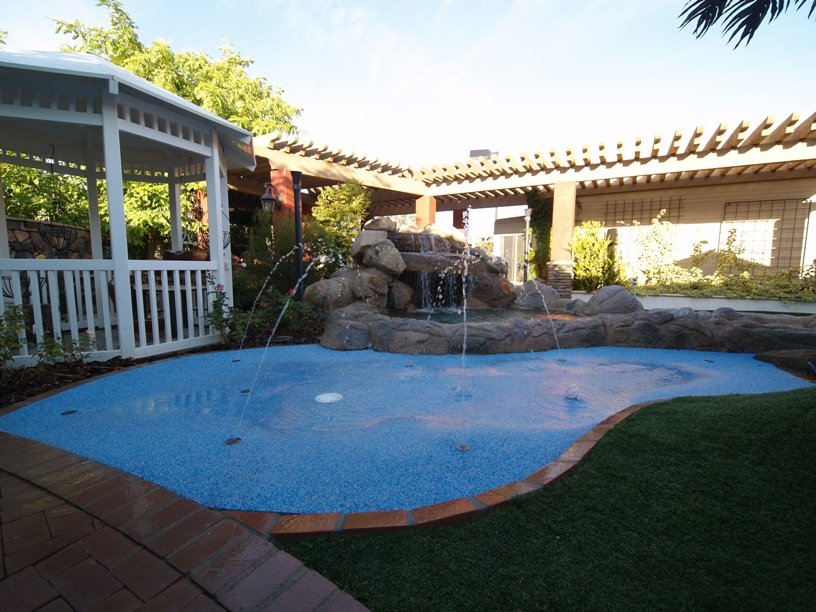 ---
Pergolas in Dallas, Plano, Frisco, and McKinney
Looking to remodel your backyard? Outdoors Improved can design a custom Pergola for your yard! It can act as a shade for your outdoor kitchen, or as a separate entertainment space. A Pergola is an ideal way to relax outside, while protecting yourself from the Texas heat. We offer full cover with a roof, or open slat cedar. Contact us today and we can schedule an appointment to design a pergola perfect for your needs.
---
Outdoor Patio Additions
Outdoors Improved can take it one step further and add a huge entertainment space to your home. We can extend your patio or incorporate it into your outdoor kitchen. Outdoors Improved can help you remodel your yard into your own outdoor oasis in Dallas, Frisco, Plano, or McKinney.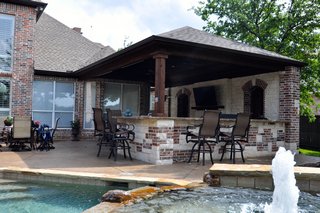 ---